Click to search or browse MIMS
---
Guidelines (1)
Drug Sections (1)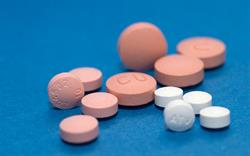 Patients who stop statin therapy 3 to 6 months after...
Impaired healing and hypoxia are characteristics of...
Product overviews prepared by the MIMS team, in a handy slide format.
Slides are initiated, funded & reviewed by the companies specified.
Prescribing news and resources for key therapeutic areas, collated by the MIMS editors.
MIMS app
Access the full drug database and quick-reference tables on the go