Click to search or browse MIMS
---
Palliative/end of life care - Cancer
Guidelines (2)
Compatibility of drugs mixed in a syringe driver.
Summary of NICE advice on prescribing opioid analgesics.
Palliative/end of life care - Cancer in the News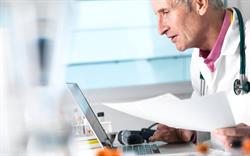 NICE has published guidance to support the safe use...
Product overviews prepared by the MIMS team, in a handy slide format.
Slides are initiated, funded & reviewed by the companies specified.
Prescribing news and resources for key therapeutic areas, collated by the MIMS editors.
Register or Subscribe to MIMS
GPs can get MIMS print & online and GPonline for free when they register online – take 2 minutes, and make sure you get your free MIMS access! If you're not a GP, you can subscribe to MIMS for full access.
MIMS Dermatology
Read the latest issue online exclusively on MIMS Learning.
MIMS Adviser
Especially created for prescribing influencers.
Mobile apps
MIMS: access the full drug database and quick-reference tables on the go
MIMS Diagnosis and Management: concise information on signs and symptoms, investigations and diseases