Click to search or browse MIMS
---
Palliative/end of life care - Cancer
Guidelines (2)
Compatibility of drugs mixed in a syringe driver.
Summary of NICE advice on prescribing opioid analgesics.
Palliative/end of life care - Cancer in the News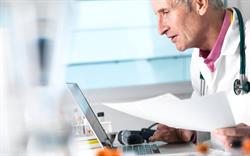 NICE has published guidance to support the safe use...
Prescribing news and resources for key therapeutic areas, collated by the MIMS editors.
Register or Subscribe to MIMS
GPs can get MIMS print & online and GPonline for free when they register online – take 2 minutes, and make sure you get your free MIMS access! If you're not a GP, you can subscribe to MIMS for full access.
MIMS Dermatology
Read the latest issue online exclusively on MIMS Learning.
MIMS Adviser
Especially created for prescribing influencers.
Mobile apps
MIMS: access the full drug database and quick-reference tables on the go
MIMS Diagnosis and Management: concise information on signs and symptoms, investigations and diseases