---
---
Drug information trackers
---
---
Featured MIMS resources
Comparison of key features of ophthalmic, oral and nasal preparations.
At-a-glance summary of NICE guidance on diagnosis and management.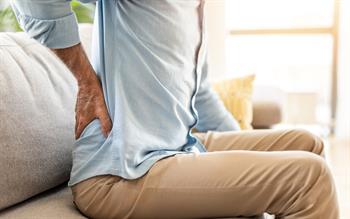 MIMSconnect
Sponsored by Mibe Pharma
A muscle relaxant that has been used for decades outside the UK may provide an alternative to current treatments for low back pain, explains Dr Sunny Nayee, consultant in anaesthesia and pain medicine at Imperial College NHS Healthcare Trust.

Sponsored by Mibe Pharma UK Ltd. UK/MYO/21/044; December 2021.

Click here to view prescribing information for Myopridin® (pridinol mesilate)
---
---
At-a-glance drug comparison charts including dosing and monitoring regimens, available presentations, prices, potential sensitisers and compatible devices.
Click here for full list of tables
Prescribing news and resources for key therapeutic areas, collated by the MIMS editors.
This site is intended for UK healthcare professionals.